Brainstorming for this figure I picked up.  When I looked at the figure closer I saw how the "chains" are binding his feet together and I thought of a controlled/conjured Djinn or Demon spirit.  This put me in the direction of a Wizard that summoned and controlled him, and if I was going with Djinn - then he'd be an Air Elemental.
Here's a little odd, and not sure if he is balanced, so feedback would be appreciated.
HEROSCAPE CUSTOM STATS
Unit Name: MALLEKIM
General: UTGAR
Species: Djinn
Type: Unique Hero
Class: Elemental
Personality: Tormented
Size: MEDIUM 6
Points: 100
Stats
Life: 3
Move: 6
Range: 5
Attack: 3
Defense: 6
Special Powers
CONJURED CONTROLLER
At the start of the game, any Arachnomancer, Archmage, Battle Mage, Sorcerer, Warwitch, and Wizard gain the additional class - Magician.  Instead of taking a turn with a Magician you control, you may take a turn with Mallekim.  At the start of each round, if you do not control a Magician, Mallekim receives one wound.
VORTEX ORB
Instead of attacking, choose a space within 5 clear sight spaces of Mallekim and roll the 20-sided die.  If you roll an 11 or higher, any figure on that space receives 1 wound, and you may chose a small or medium figure within 2 clear sight spaces of the chosen space.  Place the chosen figure adjacent to that space.  Figures moved by Vortex Orb will not take any leaving engagement attacks but they may take falling damage.
STEALTH FLYING
When counting spaces for Mallekim's movement, ignore elevations.  Mallekim may fly over water without stopping, pass over figures without becoming engaged, and fly over obstacles such as ruins.  If Mallekim is engaged when he starts to fly, he will not take any leaving engagement attacks.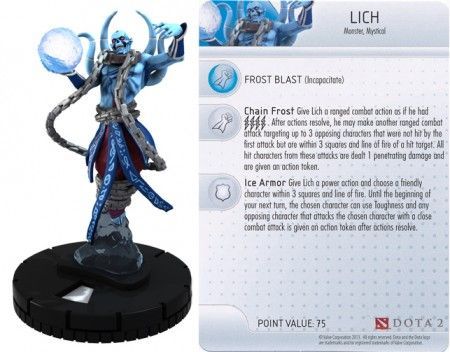 Last edited by Lord Kai on Fri Jan 13, 2017 1:57 pm; edited 3 times in total